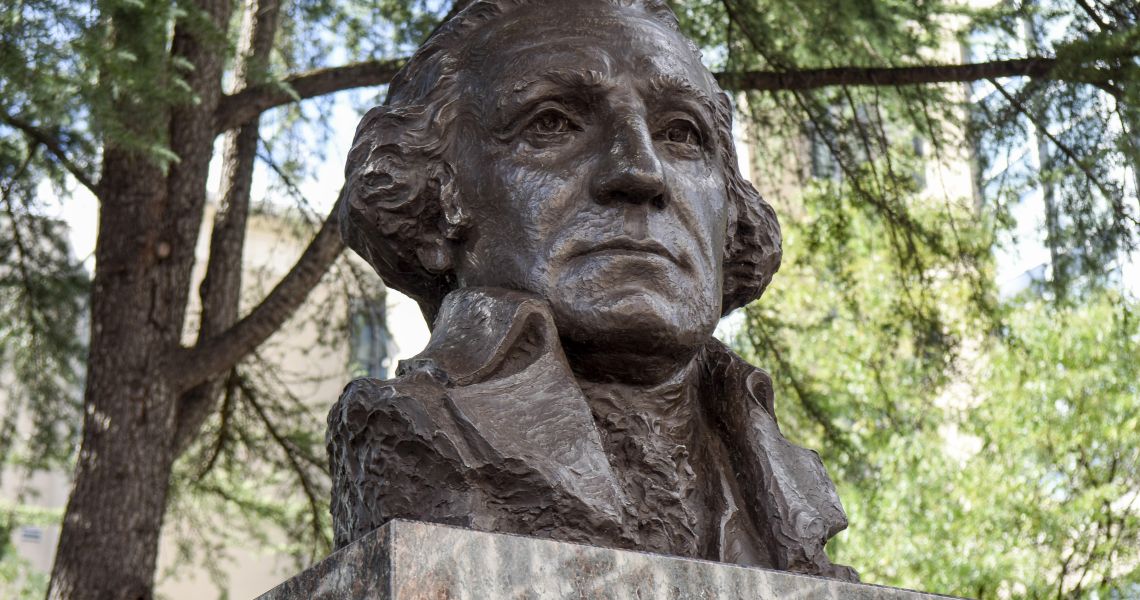 Opportunities Only at GW!
Hill Day
PA students are encouraged to participate in the American Academy of Physician Assistants (AAPA) Leadership and Advocacy Summit, which includes a Capitol Hill visit day. Second-year clinical students also participate in a Capitol Hill visit to advocate for health policy changes. 
This is an interprofessional student-run free clinic that cares for patients in Prince George's County. PA faculty and students are encouraged to participate.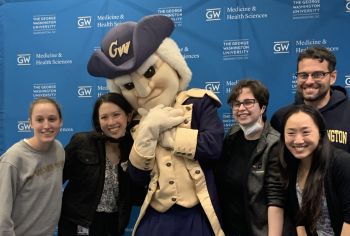 Match Day
During the Match Day celebration each May, PA students learn their first rotation name and location as it is announced to the class. Then they receive their clinical rotation schedule for the year in sealed envelopes during a Match Day celebration. The festivities often occur with food and beverages.
With luck, a special guest is on hand to greet the students!
Interested in dialogue about health care and the return to civil discourse? Students are welcome to attend the Senate Project debates which are hosted on the GW campus. 
Arlington National Cemetery Wreath Laying
At the end of the fall semester, PA students and faculty lay wreaths on the grave sites of those who served our country at Arlington National Cemetery as a part of the Wreaths Across America program.
An annual trip to a Nationals game is a GW PA tradition.
The Kennedy Center for the Performing Arts, three blocks from the School of Medicine and Health Sciences, offers discounted tickets to students and individuals aged 18-30. At the Millennium Stage, free concerts at 6pm (on selected days of the week) occur as well as other types of arts performances. 
Medicine in Motion
In order to support health and well-being the PA Medicine in Motion group meets routinely for hikes, walks in the wilderness and walking adventures around campus.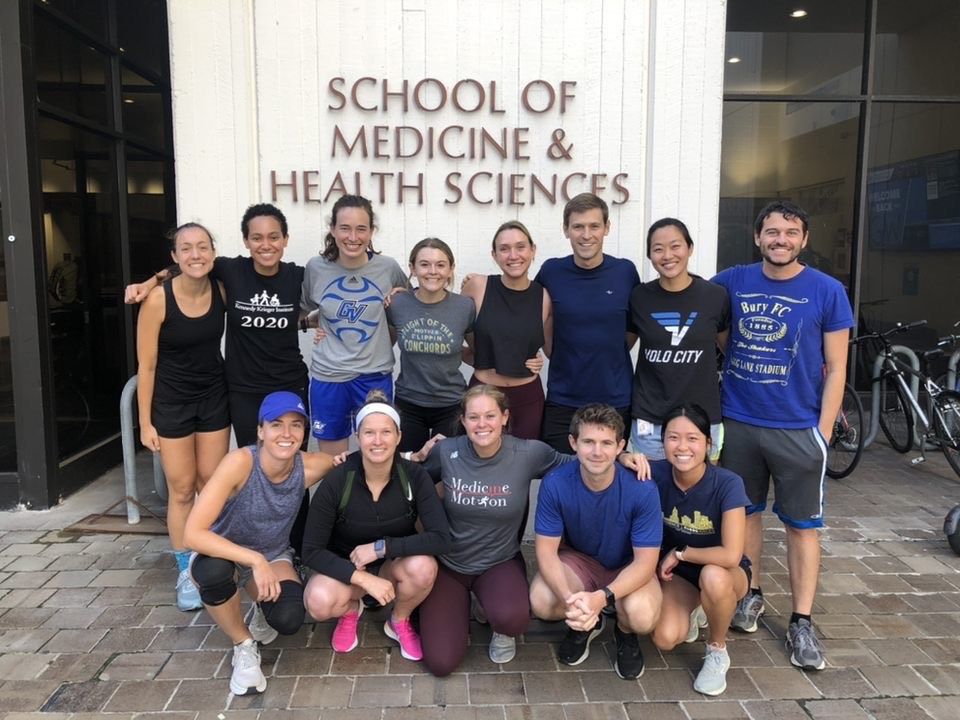 At the end of the first year, students and faculty gather on the Mall for a luncheon to celebrate transition to the clinical phase of the PA program.